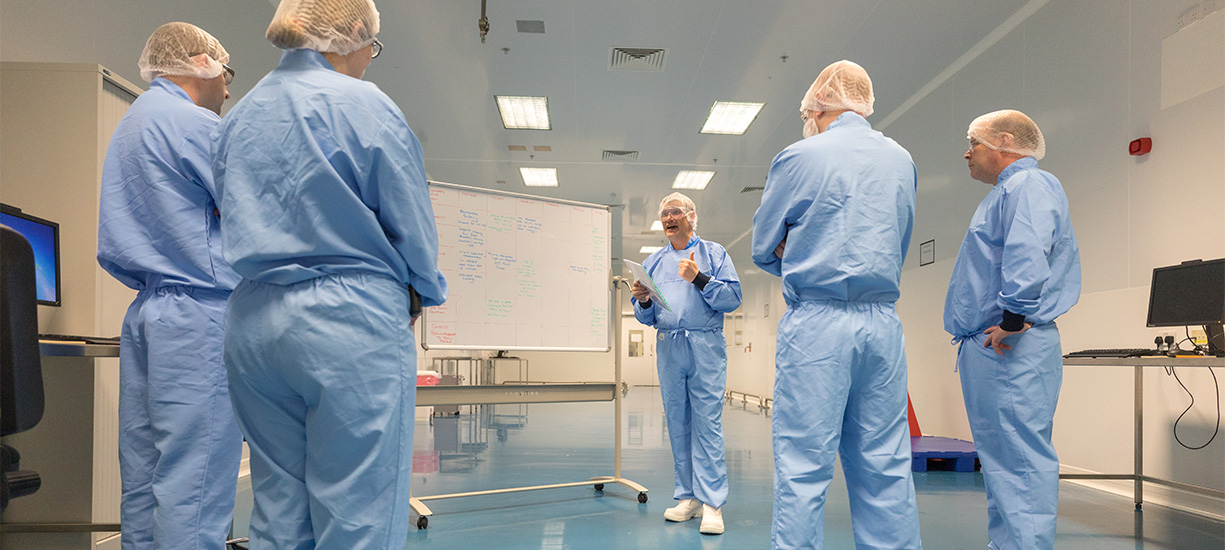 Cashel, Ireland Team Works Together To Expand Inhalation Capabilities for Amneal and Patients
Customers and patients depend on us to offer their generic medicines in a wide range of dosage forms – like tablets, softgels and capsules. In addition to these more common dosage forms, our teams take great pride in our ability to develop difficult-to-manufacture medicines with complex delivery systems like transdermals, injectables and now inhalation.
Our entry into inhalation began in Ireland in late 2015, when Amneal added a 200,000 sq. ft. manufacturing facility in Cashel, County Tipperary to our operations network. Here, our team of nearly 100 scientists and production operators are dedicated to R&D and the production of metered dose and dry powder inhalers – important medicines that help patients manage a variety of conditions.
In early 2016, Lead Engineer, Ken Doherty accepted the challenge of leading the team tasked with producing our first Metered Dose Inhaler (MDI) at the Cashel plant. In order to do that, the team first needed to earn an Investigational Medicinal Product (IMP) license enabling Amneal to manufacture asthma inhalers that would ship from Cashel to the U.S. in support of clinical study trials.
With only one other company in Ireland producing MDI inhalers, the first order of business was ensuring that the Cashel R&D and tech ops teams were working together to share knowledge and perfect our ability to develop and reproduce an aerosolized medicine with the same quality results in every batch.
As with any new and complex process, there were achievements and setbacks. But one of the key pillars of the Amneal brand is "real progress." Across our network, our teams push ahead to pioneer quicker, smarter and more affordable ways to improve real lives… because there can always be a better way. With this in mind, the Cashel team persisted in getting it right, working both weekends and holidays.
"We had such a sense of pride and accomplishment when we successfully passed our inspection and were granted an IMP license to produce clinical trial batches," said Ken. "It truly was a team effort and we were motivated by our commitment to help patients. With this milestone, we are now focused on the future and bringing more generic inhalation products to the market."
Congratulations to the Cashel Engineering and Product Development teams for working together to help make healthy possible for patients seeking quality generic inhalation medicines.
© 2018 Amneal Pharmaceuticals LLC. All rights reserved.