No matter its size, the company will always remain focused on quality and integrity.
Amneal was built by a diverse group of people who share a commitment to quality and integrity. The leadership team, guided by these values, is well positioned to lead the company into the future.
Dr. Shankar Hariharan
Executive Vice President, Chief Scientific Officer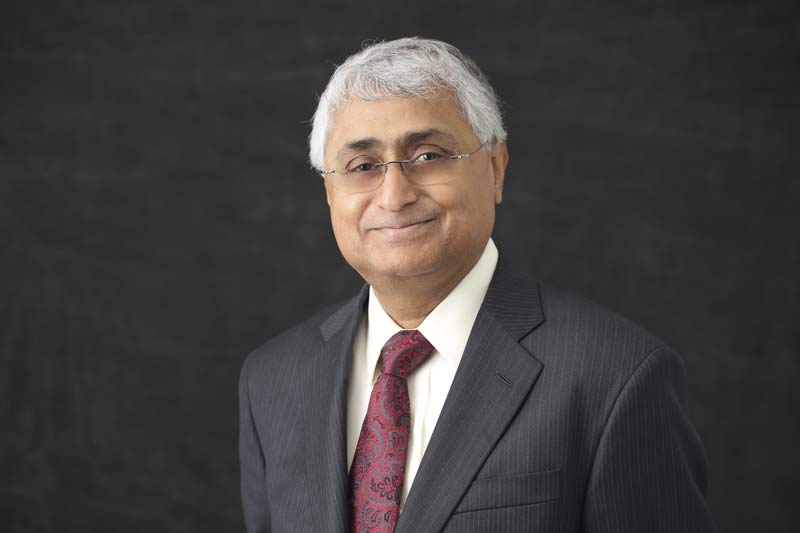 Dr. Hariharan oversees Research & Development, Regulatory Affairs, and Specialty Pharmaceutical Dosage Development.
Dr. Hariharan has over 30 years of experience in successfully leading branded and generic businesses and has held leadership positions at companies such as International Development Research, Forest Labs, and Par Pharmaceuticals. Prior to joining Amneal, Dr. Hariharan founded DermAct, an R&D organization specializing in dermatology.
Dr. Hariharan completed his bachelor's degree in pharmacy at Banaras Hindu University in India and his doctorate in pharmacy at Northeastern University in Boston, Massachusetts.
Jim Luce
Executive Vice President, Sales and Marketing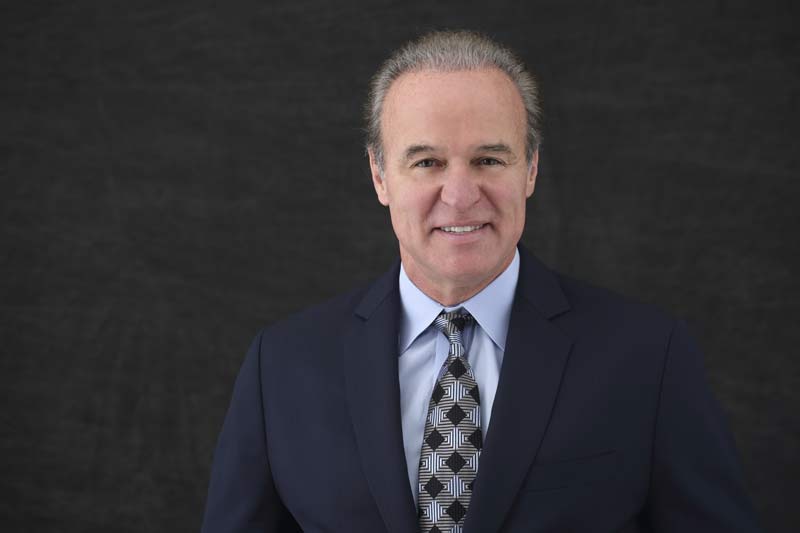 Jim brings more than 30 years of experience in sales and marketing, strategic planning and organizational development from Fortune 500 Companies, including Marriott International and Bergen Brunswig Drug Company/AmerisourceBergen. His focus on mutual value creation has contributed to Amneal's outstanding growth.
Jim holds a B.S. in hotel administration from University of Nevada – Las Vegas.
Charles D. Lucarelli
President of Amneal Biosciences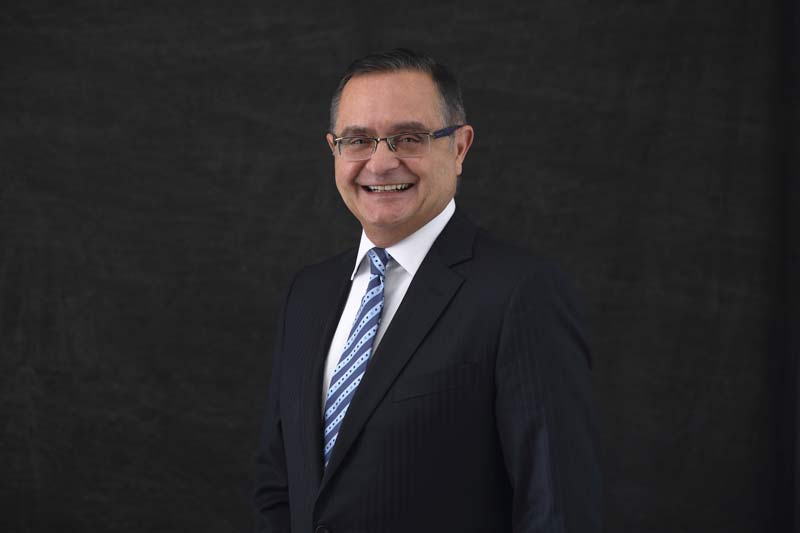 Charles is the President of Amneal Biosciences, a wholly-owned subsidiary of Amneal Pharmaceuticals that is focused on high-barrier-to-entry generic medications and specialty pharmaceuticals. Prior to joining Amneal, Charles spent 37 years at Memorial Sloan Kettering, leaving as the Director of Pharmacy, a position that he held for 25 years.
Charles is an author, internationally-known speaker and has participated on several pharmaceutical company advisory boards.
Charles received his bachelor's degree in pharmacy from St. John's University College of Pharmacy in New York and his master's degree in institutional business administration from Arnold and Marie Schwartz College of Pharmacy in New York.
Sheldon Hirt
Senior Vice President, General Counsel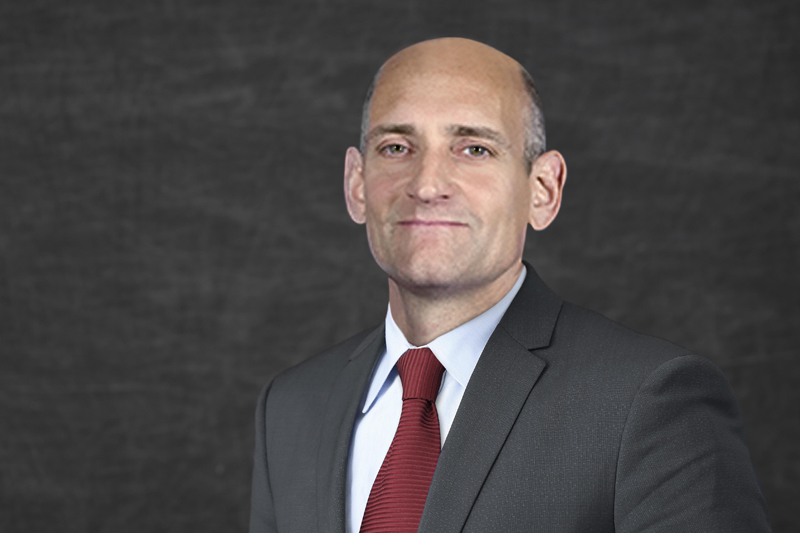 Sheldon is responsible for all legal and compliance matters and has more than 20 years of experience in corporate law. Most recently, Sheldon was the executive vice president and general counsel for Progenics Pharmaceuticals, overseeing all legal and compliance matters for the company. Previous to Progenics, he was senior vice president and assistant general counsel at Allergan where he worked on major acquisitions, licensing and development collaborations, and strategic investments such as the acquisitions/integration of Actavis, Forest Laboratories, and Warner Chilcott.
Sheldon also held various leadership positions at Barr Laboratories and Johnson & Johnson. He also spent several years in private law practice.
Sheldon was also an infantry officer in the United States Marine Corps and received his bachelor's degree from Columbia College in New York and his master's degree from Columbia University School of International and Public Affairs. He completed his juris doctor degree at Columbia Law School.
Nikita Shah
Senior Vice President, Human Resources and Corporate Affairs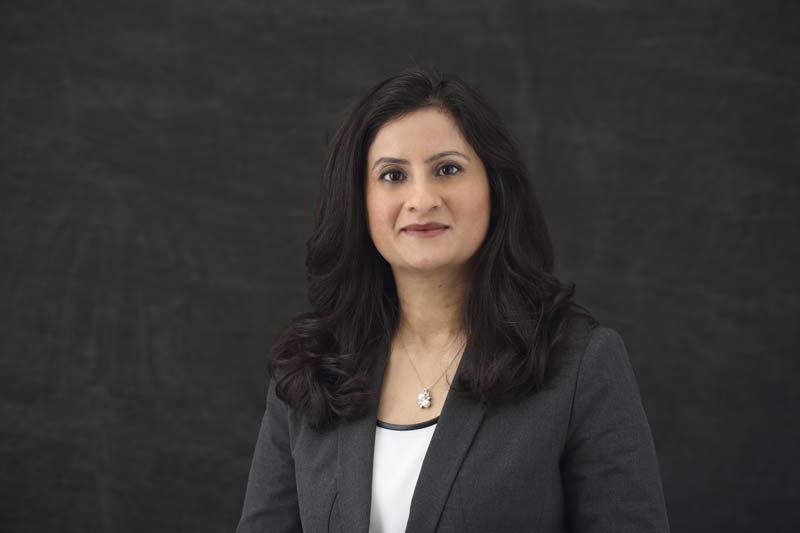 Nikita oversees human resources, information technology, corporate affairs and strategic organizational matters for Amneal.
Prior to joining Amneal, Nikita led the internal audit and human resources functions for Warner Chilcott, a global specialty pharmaceutical company. She also supported corporate M&As, process improvements and systems efficiencies across the organization. Prior to Warner Chilcott, Nikita assumed roles of increasing responsibilities at AT&T and Deloitte Consulting.
Nikita received her bachelor's degrees in accounting and auditing from Gujarat University, India. She is a certified public accountant.
Jim Mastakas
Senior Vice President, Chief Financial Officer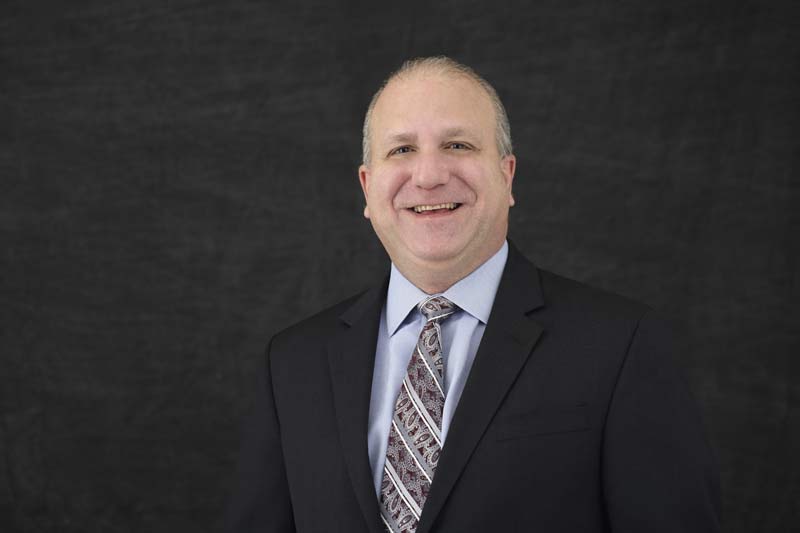 Jim oversees the global financial operations of the organization, including strategic planning, budgeting and forecasting, investment decisions, external financing, debt compliance, financial analysis and tax planning. Jim has more than 18 years of experience in the pharmaceutical industry, including thirteen years in generics and specialty sectors.
Prior to joining Amneal, Jim was chief financial officer at Sandoz NA, Eagle Pharmaceuticals and Corepharma, and vice president/controller for Mylan's generic business. He also spent five years at Wyeth leading their External Reporting team.
Jim holds a bachelor's degree in accountancy from Bentley University and is a certified public accountant.
Joseph Todisco
Senior Vice President, Global Strategy & Operations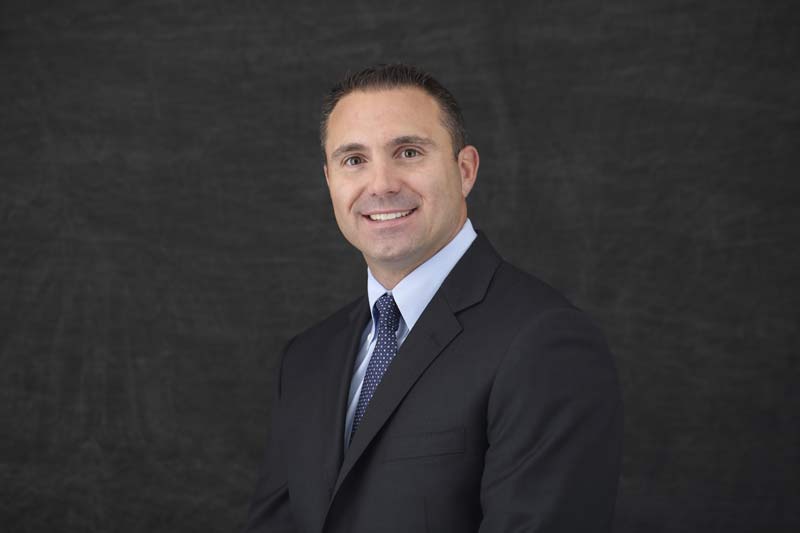 Joe is responsible for global corporate development activities, M&A, in-licensing, as well as oversight of international operations. He has more than 13 years of generic and specialty pharmaceuticals experience, including a senior leadership role overseeing North American commercial strategy and business development at Ranbaxy Pharmaceuticals and various roles in business development, sales and R&D at Par Pharmaceuticals.
Prior to working in the pharmaceutical industry, Joe was an investment banker for Oppenheimer & Co. and also worked in financial services for Marsh & McLennan Companies.
Joe holds a bachelor's degree in Economics from Georgetown University in Washington D.C. and an M.B.A. from Fordham Graduate School of Business in New York.
Joseph Greer
Senior Vice President, Global Quality Management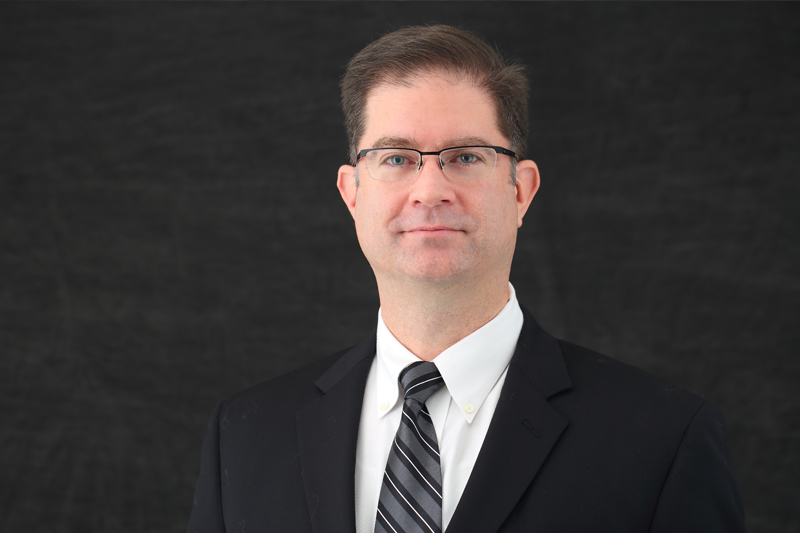 Joe is responsible for leading quality management globally and has more than 27 years of quality and regulatory experience in positions with G&W Labs, Perrigo, KVD Pharma, Pliva, Barr Laboratories, and Novartis Pharmaceuticals.
Joe is an active member of various industry organizations, including the American Chemical Society, Regulatory Affairs Professionals Society and the American Society for Quality.
He holds bachelor's degrees in chemistry and biology from Washington & Jefferson College in Washington, Pennsylvania, and a master's degree in regulatory affairs and quality assurance at Temple University, School of Pharmacy in Pennsylvania.
Sanjiv Patel
Senior Vice President, Operations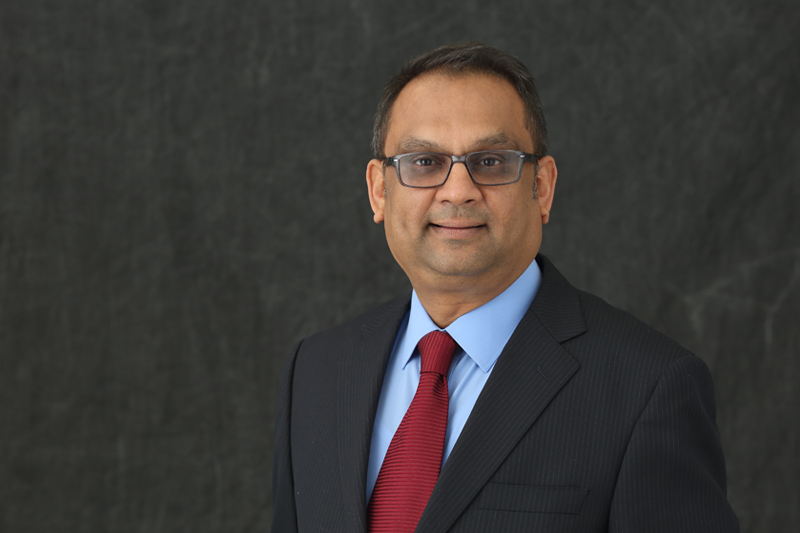 Sanjiv is responsible for U.S. manufacturing operations for Amneal. As a mechanical engineer by training, Sanjiv has managed Business Development, Engineering, R&D, Manufacturing and Customer Service departments throughout his career. He has extensive expertise in team building and cGMP process management with specialization in cryogenics/HVAC.
Sanjiv graduated from the Indian Institute of Technology with a Master of Technology degree.
Kenneth M. Cappel, R.Ph.
Vice President, Global Intellectual Property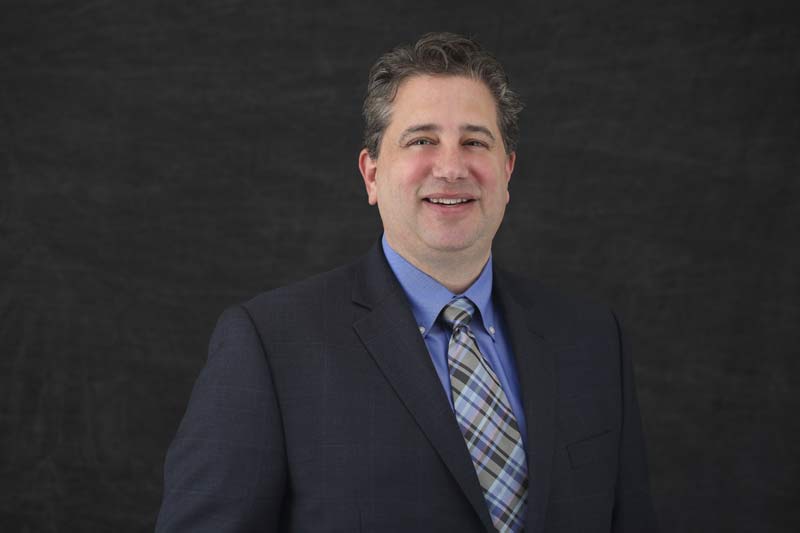 Ken oversees all intellectual property matters for Amneal. Both a registered pharmacist and attorney, Ken brings over 25 years of expertise in pharmaceutical law, drug development and pharmaceutical chemistry.
Prior to Amneal, he was general counsel for InterPharm Inc. and senior counsel at Dr. Reddy's Laboratories.
Ken completed his law degree at Seton Hall University School of Law in New Jersey and received his bachelor's degree in pharmacy from Rutgers University, New Jersey.
Jiten Parikh, R.Ph.
Vice President, Operations – Branchburg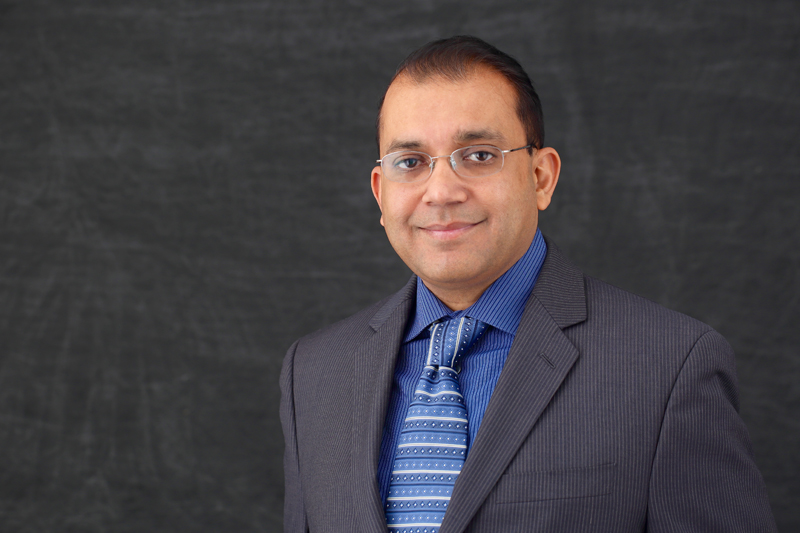 Jiten brings extensive experience as a retail pharmacy manager with Rite Aid and Express Scripts where he worked in the clinical and formulary pharmacy departments. He also held pharmacy positions at Omnicare and Jersey City Medical Center.
Jiten earned a bachelor's degree in pharmacy from Rutgers University and serves as an economic development commissioner for the Bloomingdale Township, New Jersey
Janos Vaczi
President, Europe Operations, Amneal Pharmaceuticals Company GmbH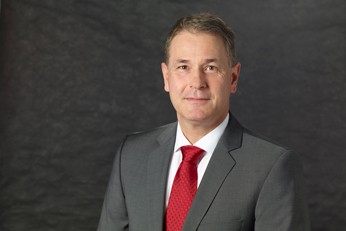 Janos oversees European commercial operations, which includes the UK and Germany. Prior to joining Amneal, Janos held various management roles in the Alliance Boots/Alliance Healthcare organization, and was primarily responsible for the generics category and the Almus and Alvita private labels.
Previously, he held management and commercial leadership roles at Ratiopharm.
Janos received his degree in 1991 from Szent-Gyorgyi Albert Medical University in Hungary, where he graduated summa cum laude, and a degree in economics from the Budapest Business School, Faculty of International Management and Business.
Kanu Patel, R.Ph.
Chairman & Managing Director, Co-Founder, Amneal Pharmaceuticals Pvt. Ltd.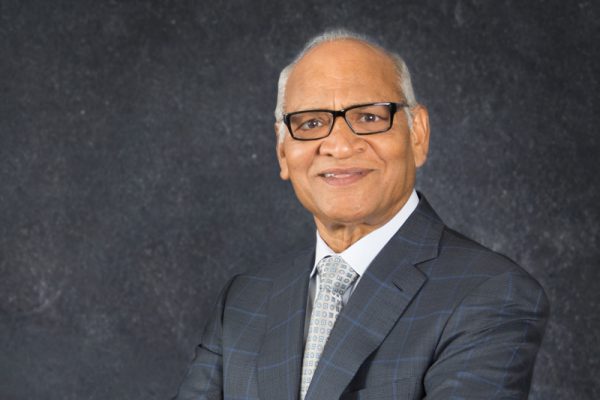 Mr. Patel provides strategic advice and oversight to Amneal's operations in India comprising of five manufacturing plants across the country. Amneal's India operations play a key role in the company's global success as it leverages India's both preeminent science talent pool and highly efficient manufacturing capabilities. In 2008, Mr. Patel was instrumental in establishing the first Amneal India plant. He then recruited and coached the best talent while building a culture centered in quality excellence.
Kanu Patel brings more than fifty years of extensive experience in quality management in the pharmaceutical industry, including a decade as an official at India's Food and Drug Administration. Prior to starting Amneal Pharmaceuticals, he founded two healthcare-related companies in India and worked for Sidmak Labs in the U.S.
Mr. Patel holds a bachelor's degree in pharmacy from L.M. College of Pharmacy in India and is a New York-registered pharmacist.
Dr. Nikunj Patel
Executive Vice President - India Operations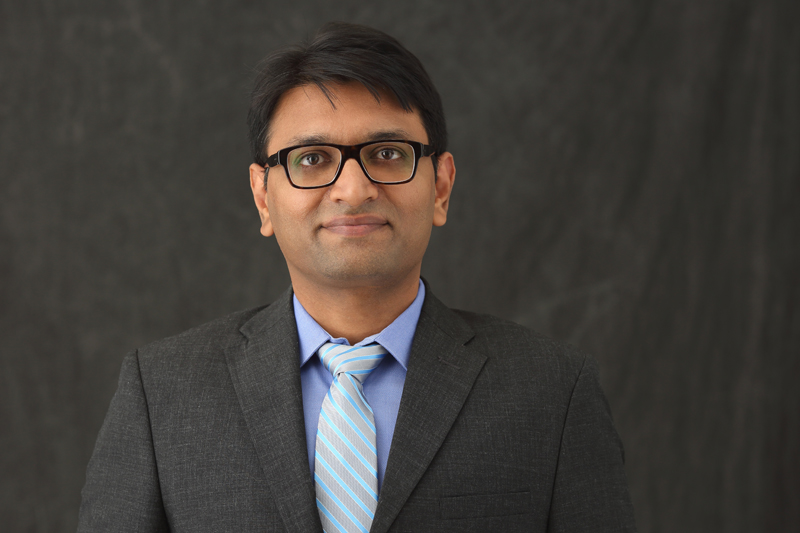 Dr. Patel leads R&D and manufacturing for Amneal India. He has more than 15 years of exceptional experience in clinical research under both Indian and U.S. guidelines.
He completed his bachelor's degree in medicine & surgery at M.S. University, India and his master's degree in M.D. pharmacology from B.J. Medical College, India. Dr. Patel is a member of the American College of Clinical Pharmacology.
Dr. Chandramauli A. Rawal
Senior Vice President, International Operations & Manufacturing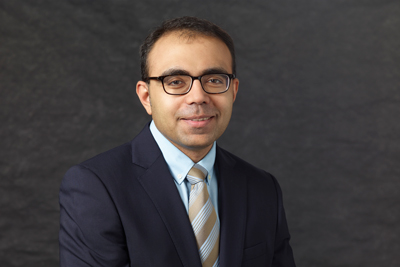 Dr. Rawal oversees international operations and quality oversight and manufacturing of Amneal's complex injectables, oncology, ophthalmic, and inhalation products.
He has 15 years of experience in operations, project management, and team building within the healthcare and pharmaceutical industries.
Dr. Rawal completed his medical degree at Saurastra University in India and his master's degree in health administration at Central Michigan University in Mt. Pleasant, Michigan.